Angry Worlds
THE WEBGL VERSION HAS MUSIC GLITCHES, AND THE BOSS WITHOUT MUSIC IS NOT GOOD ^-^
Please use WebGL version only if you are not running from Windows (sorry I'm a poor man, no Mac for me :<)
The bug is a Game Maker Studio issue, I can only wait for the next stable version.
---
Description
You control a small planet in this short platformer. Can you beat the big boss Jupiter and his moons at the end?
Spoiler: did you find any secret? ;)
---
Ludum Dare (Solo Jam)
It was made solo by me during Ludum Dare 38 - Jam mode - Theme: "A Small World".
---
Gifs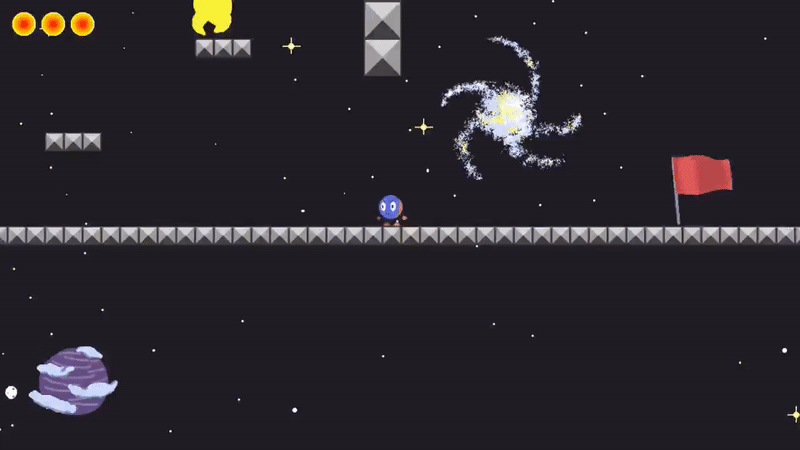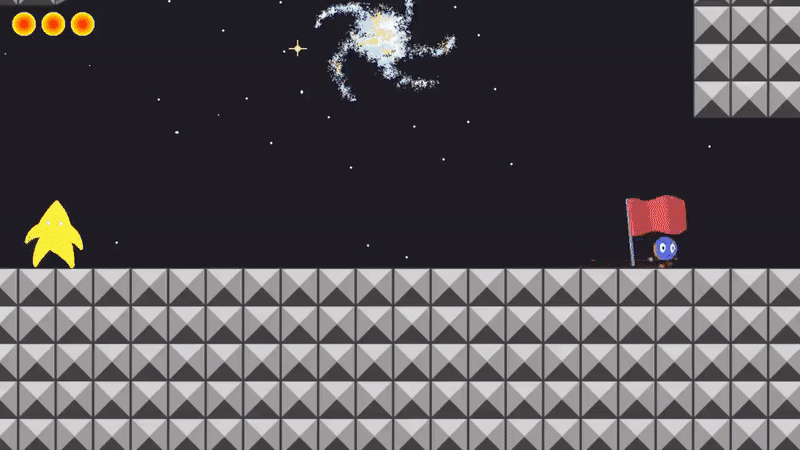 ---
P.S.: currently attempting to make it run under the browser (Game Maker exporting issues)
---
Sound Credits
Sound credits by Incompetech:
Air Prelude Kevin MacLeod (incompetech.com) Licensed under Creative Commons: By Attribution 3.0 License http://creativecommons.org/licenses/by/3.0/
"Gregorian Chant" Kevin MacLeod (incompetech.com) Licensed under Creative Commons: By Attribution 3.0 License http://creativecommons.org/licenses/by/3.0/

Local Forecast - Elevator Kevin MacLeod (incompetech.com) Licensed under Creative Commons: By Attribution 3.0 License http://creativecommons.org/licenses/by/3.0/
---
Download
Click download now to get access to the following files:
Angry Worlds 1.0.1.exe (Post Jam)
7 MB
Angry Worlds 1.0.exe
7 MB